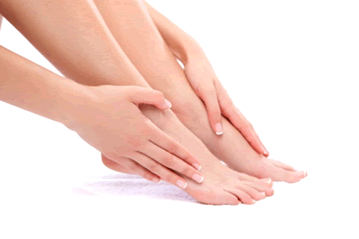 According to a study being tested at the Malcom Randall Veterans Affairs Medical Center, maggots may be used to treat chronic diabetic ulcers. While maggot therapy has been an ancient practice, it is going through clinical trials to see if the feasting of dying tissue and germs in wounds can have positive effects. The study is set into involve 128 Veterans with diabetic ulcers where the maggots or larvae will be produced and sterilized in an "eight step-step control" routine. Although the term "maggot" does have negative connotations, they have been proven to clean out wounds nicely under the right control.
Although the use of maggots to treat diabetic feet may seem kind of extreme, general diabetic foot care is extremely important. If you are suffering from diabetes or have any other concerns about your feet, contact Dr. Jon M. Sherman of Kentlands Foot and Ankle Center . Our doctor will diagnose and treat your foot and ankle needs.
Diabetic Foot Care
Diabetes affects millions of people every year. Diabetes can damage blood vessels in many parts of the body, including the feet. Because of this, taking care of your feet is essential if you have diabetes, and having a podiatrist help monitor your foot health is highly recommended.
The Importance of Caring for Your Feet
Routinely inspect your feet for bruises or sores.
Wear socks that fit your feet comfortably.
Wear comfortable shoes that provide adequate support.
Patients with diabetes should have their doctor monitor their blood levels because blood sugar levels play such a huge role in diabetic care. Monitoring these levels on a regular basis is highly advised.
It is always best to inform your healthcare professional of any concerns you may have regarding your feet, especially for diabetic patients. Early treatment and routine foot examinations are keys to maintaining proper health, especially because severe complications can arise if proper treatment is not applied.
If you have any questions, please feel free to contact our office in Gaithersburg, MD
. We offer the newest diagnostic and treatment technologies for all your foot and ankle needs.
Read more about diabetic foot care