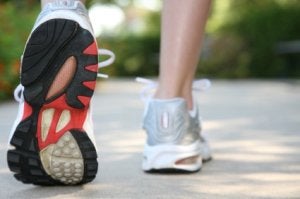 Biomechanics, or the study of mechanics in biological organisms such as humans, plays an important part in podiatry. Understanding the mechanics of the foot allows podiatrists to understand injuries, make proper diagnoses, and provide treatment strategies. For those who have foot injuries, podiatrists understanding the biomechanics of the feet let's them know if the injury is caused from impact, movement, or other variables. With the exact cause known, podiatrists can offer a number of solutions, such as orthotics, keeping pressure off the foot, or other methods to treat the condition. Biomechanics allows podiatrists to get a better understanding of our feet and how they work.
If you have any concerns about your feet, contact one of our podiatrists from Dr. Jon M. Sherman of Kentlands Foot & Ankle Center . Our doctor can provide the care you need to keep you pain-free and on your feet.
Biomechanics in Podiatry
Podiatric biomechanics is a particular sector of specialty podiatry with licensed practitioners who are trained to diagnose and treat conditions affecting the foot, ankle and lower leg. Biomechanics deals with the forces that act against the body, causing an interference with the biological structures. It focuses on the movement of the ankle, the foot and the forces that interact with them.
A History of Biomechanics
– Biomechanics dates back to the BC era in Egypt where evidence of professional foot care has been recorded.
– In 1974 biomechanics gained a higher profile from the studies of Merton Root, who claimed that by changing or controlling the forces between the ankle and the foot, corrections or conditions could be implemented to gain strength and coordination to the area.
Modern technological improvements are based on past theories and therapeutic processes that provide a better understanding of podiatric concepts for biomechanics. Computers can provide accurate information about the forces and patterns of the feet and lower legs.
Understanding biomechanics of the feet can help improve and eliminate pain, stopping further stress to the foot.
If you have any questions please feel free to contact our office located in Gaithersburg, MD . We offer the newest diagnostic and treatment technologies for all your foot and ankle needs.
Biomechanics and its related study deal with forces that act against the body and affect things like our movement. In podiatry, biomechanics are studied to determine the movement of the ankle, toes, and the foot, as well as the forces that impact them. Podiatrists who train in this specialty are able to effectively diagnose and treat conditions that affect people's everyday movement.
Regardless of your lifestyle, age, or any other factors, many people experience foot problems throughout their lives. Twists and turns, improper balance, and added weight are just a few of the things that can add stress to the feet. These issues can also limit our bodies' mobility that we often take for granted. Pain in the feet and ankles can also trickle up towards the lower legs, knees, hip, and even back area. This affects the way you move around on a daily basis.
The history of studying biomechanics dates back to ancient Egypt at around 3000 B.C., where evidence of professional foot care has been recorded. Throughout the centuries, advances in technology, science, and an understanding of the human body led to more accurate diagnosis of conditions such as corns for example. In 1974, biomechanics garnered a large audience when Merton Root founded Root Lab to make custom orthotics. He proposed that corrections of certain conditions could be implemented to gain strength and coordination in the area. Due to his research, we still use his basic principle of foot orthotics to this day.
As technology has improved, so have the therapeutic processes that allow us to correct deficiencies in our natural biomechanics. Computers can now provide accurate readings of the forces, movements, and patterns of the foot and lower leg. Critical treatment options can be provided to patients now who suffer from problems that cause their biomechanics to not function naturally. The best results are now possible thanks to 3D modeling and computing technologies that can take readings and also map out what treatment will do to the affected areas.
These advanced corrective methods were able to come to light thanks to an increase in both the technologies surrounding biomechanics and also the knowledge of how they work naturally. For example, shoe orthotics are able to treat walking inabilities by realigning the posture deviations in patients caused by hip or back problems. Understanding foot biomechanics can help improve movement and eliminate pain, stopping further stress to the foot. Speak with your podiatrist if you have any of these problems.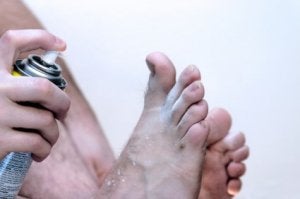 While most fungal infections of the foot, such as athlete's foot , are non-serious conditions, they can cause red, itchy, dry feet. This can be very uncomfortable; however, it can be prevented. Keeping your feet clean and dry can prevent fungus from developing. Use talcum powder if your feet get very sweaty. Socks and stockings should be changed daily and should be breathable to prevent sweat. It is advised to change your shoes every couple of days. Shoes that are roomy and allow the feet to breathe are also recommended. Avoid going barefoot in public bathrooms, locker rooms, and changing rooms since these places can harbor fungus. Fungal infections are no fun, but they can be prevented. If you think you have a fungal infection on your foot, see a podiatrist for a diagnosis.
Athlete's foot is an inconvenient condition that can be easily treated if done properly. If you have any concerns about your feet and ankles, contact Dr. Jon M. Sherman of Kentlands Foot & Ankle Center . Our doctor will treat your foot and ankle needs.
Athlete's Foot: The Sole Story
Athlete's foot, also known as tinea pedis, can be an extremely contagious foot infection. It is commonly contracted in public changing areas and bathrooms, dormitory style living quarters, around locker rooms and public swimming pools, or anywhere your feet often come into contact with other people.
Solutions to Combat Athlete's Foot
Hydrate your feet by using lotion
Exfoliate
Buff off nails
Use of anti-fungal products
Examine your feet and visit your doctor if any suspicious blisters or cuts develop
Athlete's foot can cause many irritating symptoms such as dry and flaking skin, itching, and redness. Some more severe symptoms can include bleeding and cracked skin, intense itching and burning and even pain when walking. In the worst cases, athlete's foot can cause blistering as well. Speak to your podiatrist for a better understanding of the different causes of athlete's foot, as well as helping you figure out which treatment options are best for you.
If you have any questions please feel free to contact our office located in Gaithersburg, MD . We offer the newest diagnostic and treatment technologies for all your foot and ankle needs.
Read more about Athlete's foot
Athlete's foot is an extremely contagious infection caused by a fungus that results in itching, burning, dry, and flaking feet. The fungus that causes athlete's foot is known as tinea pedis and thrives in moist, dark areas such as shower floors, gyms, socks and shoes, commons areas, public changing areas, bathrooms, dormitory style houses, locker rooms, and public swimming pools. Athlete's foot is difficult to treat as well because of the highly contagious and recurrent nature of the fungus.
Tinea is the same fungus that causes ringworm, and is spread by direct contact with an infected body part, contaminated clothing, or by touching other objects and body parts that have been exposed to the fungus. Because the feet are an ideal place for tinea to grow and spread, this is the most commonly affected area. It is, however, known to grow in other places. The term athlete's foot describes tinea that grows strictly on the feet.
The most commonly infected body parts are the hands, groin, and scalp, as well as the feet. Around 70% of the population suffer from tinea infections at some point in their lives, however not all of these cases are athlete's foot. Just like any other ailment, some people are more likely to get it than others, such as people with a history of tinea infections or other skin infections, both recurring and non-recurring ones. The extent to which a person experiences regrowth and recurrent tinea infections varies from person to person.
Sometimes people will not even know that they are infected with tinea or that they have athlete's foot because of a lack of symptoms. However, most experience mild to moderate flaking, itching, redness, and burning. However, some of the more severe symptoms include cracking and bleeding skin, intense itching and burning, pain while walking or standing, and even blistering.
Because of the recurring nature of the tinea fungus and the athlete's foot it causes, the best way to treat this condition is with prevention. You can take some preventative measures such as wearing flip flops or sandals in locker rooms and public showers to reduce contact with the floor. It also helps to keep clean, dry feet while allowing them to breathe. Using powders to keep your feet dry is a good idea, as well as keeping your feet exposed to light and cool air, to prevent the growth of tinea. If you do happen to get athlete's foot, opt for using topical medicated creams, ointments or sprays. These treatments help eliminate and prevent it from coming back.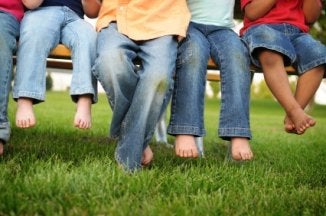 When it comes to picking the right shoes, children are much more different than adults. Children's feet are still growing and developing compared to adult feet. With this in mind, it is important for parents to make sure that their children's shoes properly fit them. If your child is having a growth spurt, they can quickly outgrow the shoes they wear even if they are new. Children's shoes should be flexible and have enough space for their toes to move around. They also need to provide good foot support and cushion for comfortability. Shoes should be comfortable even after wearing them for hours. Finally, knowing when to wear the right shoe is vital. Sandals or flip-flops are fine for the beach but not for wearing all day. If your child plays sports, they need high performance shoes that can handle the stress. Parents should routinely check their children's shoes to make sure they properly fit.
Making sure that your children maintain foot health is very important as they grow. If you have any questions, contact Dr. Jon M. Sherman of Kentlands Foot & Ankle Center . Our doctor can provide the care you need to keep you pain-free and on your feet.
Keeping Children's Feet Healthy
Having healthy feet in childhood can help prevent medical problems later in life, namely in the back and legs. As children grow, their feet require different types of care from birth to school-age.
Although babies do not walk yet, it is still very important to take care of their feet.
Avoid putting tight shoes or socks on his or her feet
Allow the baby to stretch and kick his or her feet to feel comfortable
As a toddler, kids are now on the move and begin to develop differently. At this age, toddlers are getting a feel for walking, so don't be alarmed if your toddler is unsteady or 'walks funny'.
As your child gets older, it is important to teach them how to take care of their feet
Show them proper hygiene to prevent infections such as fungus
Be watchful of any pain or injury
Have all injuries checked by a doctor as soon as possible
Comfortable, protective shoes should always be worn, especially at play
If you have any questions please feel free to contact our office located in Gaithersburg, MD . We offer the newest diagnostic and treatment technologies for all your foot and ankle needs.
Read more about Keeping Children's Feet Health
Being a parent involves caring for your child in every way you can. You make sure they are eating the right food, being nice to others, and staying out of any trouble. However, it is also important that you are watchful of their health, more specifically their foot health. Maintaining good foot health in childhood is important in preventing later conditions in life from happening. As children continue to develop, their feet require different techniques of care. Here are some various ways in which you can help your child's feet stay healthy.
A baby needs a lot of care and attention overall, but the importance of their feet should never be forgotten. Before a baby turns one, their feet change and develop greatly. It is important that during this time, a mother avoids putting tight socks on their child. She should also encourage movement of their feet so the baby can begin to feel more comfortable using them.
As a baby enters the toddler years of his or her life, they are begin to walk around. When your baby begins to take those first steps, it is crucial that they are wearing protective shoes on their feet. As a mother that is observant of your child's feet, you may notice changes in them. This is completely normal as the feet are becoming susceptible to the activity of walking. It is normal for a toddler to be a bit unsteady or to "walk funny" at first.
When your child grows out of their toddler years, it is important that you begin to show him or her how to care for their feet on their own. Practice with your child proper hygiene in order to prevent foot fungus or infection. Since children are constantly on the move, it is crucial to be cautious of any accidents or injuries that might occur. If an injury occurs, it is advised that you take your child to be examined by a doctor immediately. Since your child is still growing, particular injuries can shift the way in which a bone or other important part of the foot is developing.
Babies and kids are always changing and growing. Your job as a parent is to make sure they stay healthy and making sure they are properly maintained. This involves proper foot care and making sure the feet stay healthy. Following this guide, your child can live a long and happy life.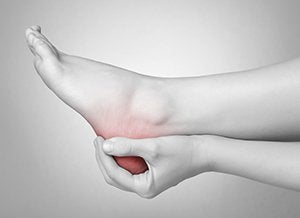 Many people experience heel pain, stiffness, and swelling from plantar fasciitis . Yet choosing the right footwear can help ease the pain. First off, make sure that the shoes you wear are your size and properly fit your foot. Next check to see that your toes can move freely and aren't cramped. Also choose shoes that have a good amount of heel cushioning. Socks are also important and they shouldn't be too big. They should be breathable and thinner so as not to take up too much shoe space. Shoes with removable soles allow you to swap it out for one that fits better. Arch support is vital and can help prevent plantar fasciitis. Elevated heels in shoes can help distribute body weight away from the back of the foot. Taken together, these tips can help ease the pain of plantar fasciitis. It is important to see a podiatrist who can provide more tips for selecting shoes and alleviating plantar fasciitis.
Plantar fasciitis can be very painful and inconvenient. If you are experiencing heel pain or symptoms of plantar fasciitis, contact Dr. Jon M. Sherman of Kentlands Foot & Ankle Center . Our doctor will treat your foot and ankle needs.
What is Plantar Fasciitis?
Plantar fasciitis is the inflammation of the thick band of tissue that runs along the bottom of your foot, known as the plantar fascia, and causes mild to severe heel pain.
What Causes Plantar Fasciitis?
· Excessive running
· Non-supportive shoes
· Overpronation
· Repeated stretching and tearing of the plantar fascia
How Can It Be Treated?
· Conservative measures – anti-inflammatories, ice packs, stretching exercises, physical therapy, orthotic devices
· Shockwave therapy – sound waves are sent to the affected area to facilitate healing and are usually used for chronic cases of plantar fasciitis
· Surgery – usually only used as a last resort when all else fails. The plantar fascia can be surgically detached from the heel
While very treatable, plantar fasciitis is definitely not something that should be ignored. Especially in severe cases, speaking to your doctor right away is highly recommended to avoid complications and severe heel pain. Your podiatrist can work with you to provide the appropriate treatment options tailored to your condition.
If you have any questions please feel free to contact our office located in Gaithersburg, MD . We offer the newest diagnostic and treatment technologies for all your foot and ankle needs.
Read more about Plantar Fasciitis
The plantar fascia is a connective tissue in the heel that stretches across the bottom length of your foot. Plantar fasciitis occurs when the connective tissue becomes inflamed, causing heel pain and discomfort during physical activity. Although the condition is completely treatable, traditional methods can take up to a year to start becoming effective.
Plantar fasciitis is caused by a number of everyday activities, so understanding the condition is important for managing and treating it. One of the most common causes of plantar fasciitis is excessive running, especially with improper fitting or non-supportive shoes. Too much exercise can lead to the plantar fascia being overworked and overstretched, which can cause tears in the tissue. Along with improper fitting shoes, pronation, the rolling of the feet inward, is a common cause of plantar fasciitis. If not treated properly, the plantar fascia becomes overstretched and starts to tear, causing inflammation.
Despite the common causes of plantar fasciitis, there are many different treatment options. For less severe cases, conservative home remedies include taking anti-inflammatory drugs to alleviate pain, applying ice packs to the bottom of your foot and heel, slowly stretching and exercising your feet to re-strengthen the tissue, and using orthotic devices are all ways to help manage your plantar fasciitis.
For more severe cases, shockwave therapy has become a common solution for plantar fasciitis. Shockwave therapy can effectively break up the tissue on the bottom of your foot which facilitates healing and regeneration. This fights the chronic pain caused by plantar fasciitis. Even if this doesn't work, surgery is always a final option. Surgery on the tissue itself can be done to permanently correct the issue and stop the inflammation and pain in your heels.
No matter what the case may be, consulting your podiatrist is the first and best step to recovery. Even the slightest amount of heel pain could be the first stage of plantar fasciitis. Untreated symptoms can lead to the tearing and overstretching of tissue. Because the tearing of tissue can be compounded if it remains ignored, it can evolve into a severe case. The solution is early detection and early treatment. Talk to your podiatrist about the possibilities of plantar fasciitis if you're experiencing heel pain.
Archives
2017
2016
2015
2014