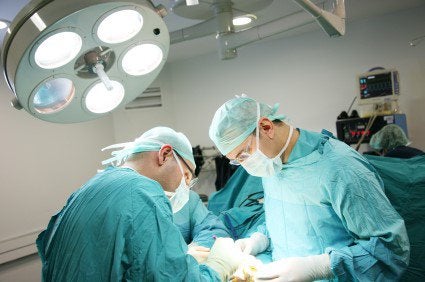 Mangok Mathiang, the basketball team captain of the Louisville Cardinals, has successfully had surgery . Mathiang had "a screw placed into the broken fifth metatarsal in his left foot," which will put Mathiang on recovery for about 6 to 8 weeks. Mathiang had injured his foot during the game against Western Kentucky, attempting to play through the game despite the pain in his foot. He was unable to continue, later realizing he had sustained a broken foot injury.
Foot surgery is sometimes necessary to fix a foot ailment. To learn more, consult with Dr. Jon M. Sherman of Kentlands Foot & Ankle Center . Our doctor will provide you with quality foot and ankle information and treatment.
When Is Surgery Necessary?
Foot and ankle surgery is generally reserved for cases in which less invasive, conservative procedures have failed to help with the problem. Some of the cases in which surgery may be necessary are:
Removing foot deformities like bone spurs and bunions
Severe arthritis that has caused bone issues
Cosmetic reconstruction
What Types of Surgery Are There?
The type of surgery you receive will depend on the nature of the problem you have. Some of the possible surgeries include:
Bunionectomy for painful bunions
Surgical fusion for realignment of bones
Neuropathy decompression surgery to treat nerve damage
Benefits of Surgery
Although surgery is usually a last resort, it can provide more complete pain relief compared to non-surgical methods and may allow you to finally resume full activity.
Surgical techniques have also become increasingly sophisticated. Techniques like endoscopic surgery allow for smaller incisions and faster recovery times.
If you have any questions please feel free to contact our office located in Gaithersburg, MD . We offer the newest diagnostic and treatment technologies for all your foot and ankle needs.
Foot surgery may be necessary for a variety of reasons, but it is normally reserved for cases in which less invasive procedures have failed to help with the problem. Cases in which surgery may be deemed necessary include, but are not limited to, surgically removing deformities of the foot (such as bone spurs and bunions), problems with arthritis that have caused severe bone issues within the foot, and reconstruction to attend to injuries caused by accidents and congenital malformation (such as club foot and flat feet). Foot surgery may be necessary for individuals of all ages and races.
If you find yourself in need of foot surgery, the reason why the surgery has been found to be necessary will dictate exactly what kind of surgery you need. If you have to have a growth, such as a bunion, removed, then you may undergo a bunionectomy. If your bones need to be realigned and fused together, then you may undergo a surgical fusion of the foot. If it is nerve pain and problems that you are enduring, then you may need to undergo surgery in which the tissue that surrounds the painful nerve is surgically removed. Normally other, less serious treatments are first applied when a problem is discovered, but if those treatments are found to be ineffective, surgical techniques are considered and used.
Even though surgery of the foot is usually reserved as a last resort by most physicians, there are some benefits if you and your doctor choose to use surgery to fix the problem. The first is that the pain associated with the issue is normally relieved, which means that you can finally resume the activities your foot problem was preventing you from participating in. The second benefit is that, once you have the surgery completed, the problem is generally eliminated since it has finally been addressed.
History of podiatry has shown that foot surgery techniques continue to advance every year. Endoscopic surgery is just one of the many advancements that have been made in the field of foot surgery. As technology improves, foot surgical techniques will also continue to improve. Many procedures can now be completed using a very small incision and smaller, more refined instruments. Because of these better tools, surgeries are becoming less invasive, and recovery time has become a great deal shorter. Shorter recovery periods mean that you will be back on your feet in no time.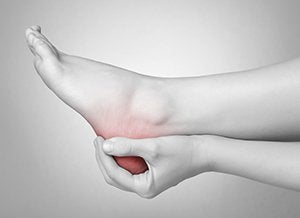 Plantar fasciitis can be described as a condition in which the heel of the foot becomes inflamed with pain. This occurs when the fibrous band of tissues that connect your heel to your toe becomes infected. There are several solutions for treating plantar fasciitis. The first recommended tip is to go see your podiatrist. Consider taking over-the-counter calcium and magnesium supplements to help with managing your foot pain. Ice the bottom of your feet, stretch your calves, and massage your feet often to help reduce inflammation and pain.
Plantar fasciitis can be very painful and inconvenient. To learn more, consult with Dr. Jon M. Sherman of Kentlands Foot & Ankle Center . Our doctor will provide you with quality foot and ankle information and treatment.
What is Plantar Fasciitis?
Plantar fasciitis is the inflammation of the thick band of tissue that runs along the bottom of your foot, known as the plantar fascia, and causes mild to severe heel pain.
What Causes Plantar Fasciitis?
· Excessive running
· Non-supportive shoes
· Overpronation
· Repeated stretching and tearing of the plantar fascia
How Can It Be Treated?
· Conservative measures – anti-inflammatories, ice packs, stretching exercises, physical therapy, orthotic devices
· Shockwave therapy – sound waves are sent to the affected area to facilitate healing and are usually used for chronic cases of plantar fasciitis
· Surgery – usually only used as a last resort when all else fails. The plantar fascia can be surgically detached from the heel
While very treatable, plantar fasciitis is definitely not something that should be ignored. Especially in severe cases, speaking to your doctor right away is highly recommended to avoid complications and severe heel pain. Your podiatrist can work with you to provide the appropriate treatment options tailored to your condition.
If you have any questions please feel free to contact our office located in Gaithersburg, MD . We offer the newest diagnostic and treatment technologies for all your foot and ankle needs.
Read more about Plantar Fasciitis
The plantar fascia is a connective tissue in the heel that stretches across the bottom length of your foot. Plantar fasciitis occurs when the connective tissue becomes inflamed, causing heel pain and discomfort during physical activity. Although the condition is completely treatable, traditional methods can take up to a year to start becoming effective.
Plantar fasciitis is caused by a number of everyday activities, so understanding the condition is important for managing and treating it. One of the most common causes of plantar fasciitis is excessive running, especially with improper fitting or non-supportive shoes. Too much exercise can lead to the plantar fascia being overworked and overstretched, which can cause tears in the tissue. Along with improper fitting shoes, pronation, the rolling of the feet inward, is a common cause of plantar fasciitis. If not treated properly, the plantar fascia becomes overstretched and starts to tear, causing inflammation.
Despite the common causes of plantar fasciitis, there are many different treatment options. For less severe cases, conservative home remedies include taking anti-inflammatory drugs to alleviate pain, applying ice packs to the bottom of your foot and heel, slowly stretching and exercising your feet to re-strengthen the tissue, and using orthotic devices are all ways to help manage your plantar fasciitis.
For more severe cases, shockwave therapy has become a common solution for plantar fasciitis. Shockwave therapy can effectively break up the tissue on the bottom of your foot which facilitates healing and regeneration. This fights the chronic pain caused by plantar fasciitis. Even if this doesn't work, surgery is always a final option. Surgery on the tissue itself can be done to permanently correct the issue and stop the inflammation and pain in your heels.
No matter what the case may be, consulting your podiatrist is the first and best step to recovery. Even the slightest amount of heel pain could be the first stage of plantar fasciitis. Untreated symptoms can lead to the tearing and overstretching of tissue. Because the tearing of tissue can b e compounded if it remains ignored, it can evolve into a severe case. The solution is early detection and early treatment. Talk to your podiatrist about the possibilities of plantar fasciitis if you're experiencing heel pain.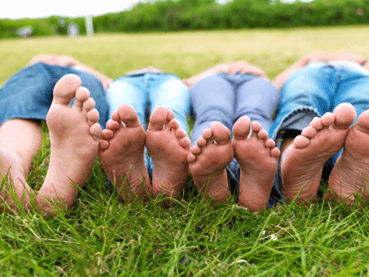 Warts are unsightly infections caused by the human papilloma virus (HPV), which can result in four different kinds of warts. These categories include the common wart, which disappears on its own, the plantar wart on the bottom of your feet, flat warts, and filiform warts that often appear on the face. Warts are considered contagious and can be spread if the infection is transmitted. Some remedies to treat warts include soaking the wart in warm water, sanding down with an emery board, then applying an over-the-counter (OTC) treatment that has salicylic acid.
Plantar warts can be very uncomfortable. For more information contact Dr. Jon M. Sherman of Kentlands Foot & Ankle Center . Our doctor will treat your foot and ankle needs.
About Plantar Warts
Plantar warts are the result of HPV, or human papillomavirus, getting into open wounds on the feet. They are mostly found on the heels or balls of the feet.
While plantar warts are generally harmless, those experiencing excessive pain or those suffering from diabetes or a compromised immune system require immediate medical care. Plantar warts are easily diagnosed, usually through scraping off a bit of rough skin or by getting a biopsy.
Symptoms
Legions on the bottom of your feet, usually rough and grainy
Hard or thick callused spots
Wart seeds, which are small clotted blood vessels that look like little black spots
Pain, discomfort, or tenderness of your feet when walking or standing
Treatment
Freezing
Electric tool removal
Laser Treatment
Topical Creams (prescription only)
Over-the-counter medications
To help prevent developing plantar warts, avoid walking barefoot over abrasive surfaces that can cause cuts or wounds for HPV to get into. Avoiding direct contact with other warts, as well as not picking or rubbing existing warts, will help prevent the further spread of plantar warts. However, if you think you have developed plantar warts, speak to your podiatrist. He or she can diagnose the warts on your feet and recommend the appropriate treatment options.
If you have any questions please feel free to contact our office located in Gaithersburg, MD . We offer the newest diagnostic and treatment technologies for all your foot and ankle needs.
Read more about plantar warts.
Plantar warts are warts that are only found on the feet, hence the term "plantar", which means "relating to the foot." They are caused by the human papillomavirus, or HPV, and occur when this virus gets into open wounds on the feet. The warts themselves are hard bumps on the foot. They are easily recognizable, mostly found on the heels or ball of the foot. Plantar warts are non-malignant, but they can cause some pain, discomfort, and are often unsightly. Removing them is a common step toward treating them.
Plantar warts can cause some pain while standing, sometimes felt as tenderness on the sole of your foot. Unless the wart has grown into the foot behind a callus, you will be able to see the fleshy wart. A podiatrist should only be consulted if there is an excessive amount of pain. Plantar warts are not cancerous or dangerous, but they can affect your walking and continually reappear. Anyone who suffers from diabetes or a compromised immune system disease should seek out care immediately.
Podiatrists are easily able to diagnose plantar warts. They usually scrape off a tiny bit of the rough skin to make tiny blood clots visible and examine the inside of warts. However, a biopsy can be done if the doctor is not able to diagnose them from simply looking at them. Although plantar warts usually do not require an excessive amount of treatment, there are ways to go about removing them. A common method is to freeze them off using liquid nitrogen, removing them using an electrical tool, or burning them off via laser treatment. For a less invasive treatment option, topical creams can be used through a doctor's prescription. This treatment method takes more time, however.
If you prefer to use home remedies, an apple cider vinegar soak is believed to help remove the wart. Soak your infected foot in the vinegar for 20 minutes before using a pumice stone to remove any loose skin from the wart. Keep the wart covered for protection in between daily treatments.
The best way to avoid developing plantar warts is to avoid walking barefoot in public places. Avoid this especially if you have open sores or cuts on your feet. It is also important to avoid direct contact with warts in general, as they are highly contagious.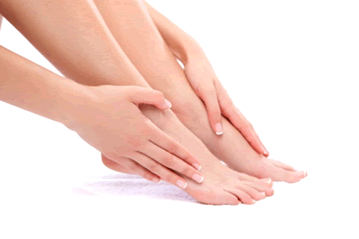 Vanita Panjwani , a clinical pharmacy specialist and adjunct clinical faculty member of Wayne State University College of Pharmacy, has some advice for pharmacists about improving their patients' gout problems. She explains how anti-inflammatory and urate-lowering medications are designed to help reduce gout. It's important for patients to manage their uric acid levels, which they can do with their doctors. Treatment for gout involves patient education, managing your diet, and avoiding foods that may trigger your gout.
Gout is a foot condition that requires certain treatment and care. For more information contact Dr. Jon M. Sherman of Kentlands Foot & Ankle Center . Our doctor will treat your foot and ankle needs.
What is Gout?
Gout is a type of arthritis caused by a buildup of uric acid in the bloodstream. It often develops in the foot, especially the big toe area, although it can manifest in other parts of the body as well. Gout can make walking and standing very painful and is especially common in diabetics and the obese.
People typically get gout because of a poor diet. Genetic predisposition is also a factor. The children of parents who have had gout frequently have a chance of developing it themselves.
Gout can easily be identified by redness and inflammation of the big toe and the surrounding areas of the foot. Other symptoms include extreme fatigue, joint pain, and running high fevers. Sometimes corticosteroid drugs can be prescribed to treat gout, but the best way to combat this disease is to get more exercise and eat a better diet.
If you have any questions please feel free to contact our office located in Gaithersburg, MD . We offer the newest diagnostic and treatment technologies for all your foot and ankle needs.
Gout, typically found in diabetic patients, is an unusually painful form of arthritis caused by elevated levels of uric acid in the bloodstream. The condition typically strikes the metatarsal phalangeal joint on the big toe; though it has been known to strike the knees, elbows, fingers, ankles and wrists—generally anywhere that has a functioning, moving joint.
The high level of uric acid in a person's bloodstream creates the condition known as hyperuricema—the main cause of gout. Genetic predisposition occurs in nine out of ten sufferers and the children of parents who suffer gout will have a two in ten chance of developing the condition as well.
This form of arthritis, again noted as being particularly painful, is the leftover uric acid crystallizing in the blood stream and travel to the space between joints where they rub causing agonizing friction when the patient moves. Symptoms include: pain, redness, swelling, and inflammation. Tertiary side effects may include fatigue and fever though reports of these effects are very rare. Some patients have reported that, as the temperature drops (when you sleep for instance) the pain may intensify.
Most cases of gout are easily diagnosed by a podiatrist's assessment of the various symptoms, however there are defined tests that can be performed. A blood test to detect elevated levels of uric acid is often used as well as the use of an x-ray to diagnose visible and chronic gout.
Treatment for gout simply means eliminating symptoms; non-steroid anti-inflammatory drugs or NSAIDs (Colchicine and other corticosteroid drugs, etc.) will quell the redness, the swelling, and the inflammation, however, diet, lifestyle changes, and preventative drugs are necessary to fully combat the most severe cases.
Those that lead a sedentary lifestyle are at a higher risk for gout. Any amount of exercise decreases probability of repeat encounters with the condition. Also, staying away from, or reducing drastically, consumption of red meat, sea food, and fructose-sweetened drinks reduces the likelihood of chronic gout as well.
As for diet, beyond what has already been mentioned, ingesting Vitamin C, coffee, and particular dairy products help on the preventative maintenance side of healthy living. While new drugs are out on the market that inhibit the body's production of uric acid-producing enzymes, reducing or eliminating as much as possible your overall levels of uric acid will ensure you lead a gout-free life.
Archives
2017
2016
2015
2014