Have you ever gotten up from a chair or out of bed in the morning, and upon taking that first step, feel like your heel has stepped on a tack? Many people experience a feeling of sharp pain which radiates into their arch from their heel and which does not allow them to put their heel on the floor. Sometimes they need to sit back down, stand only on their toes and use the wall for balance. If you can take a few steps, it seems to go away and lessens, allowing you then to resume your activity. Later, throughout your day and after a period of rest, it can happen again. If this sounds familiar you may be suffering from your first attack of heel pain.
Heel pain is a debilitating condition that affects day to day activities. Running and walking both causes stress on the heel because the heel is the part of the foot that hits the ground first. This means that the heel is taking on your entire weight. Diagnosis and treatments for heel pain can be easily found through your podiatrist.
Plantar Fasciitis
One of the main causes of heel pain is a condition known as plantar fasciitis. The plantar fascia is a band of tissue that extends along the bottom of the foot, from the toe to the bottom of the heel. A rip or tear in this ligament can cause inflammation of these tissues, resulting in heel pain. People who do not wear proper fitting shoes are often at risk of developing problems such as plantar fasciitis. Unnecessary stress from ill-fitting shoes, weight change, excessive running, and wearing non-supportive shoes on hard surfaces are all causes of plantar fasciitis.
Achilles Tendonitis
Achilles tendonitis is another cause of heel pain. Similar to plantar fasciitis, inflammation of the Achilles tendon will cause heel pain due to stress fractures and muscle tearing. A lack of flexibility of the ankle and heel is an indicator of Achilles tendonitis. If left untreated, this condition can lead to plantar fasciitis and cause even more pain on your heel.
Heel Spur
A third cause of heel pain is a heel spur. A heel spur occurs when the tissues of the plantar fascia undergo a great deal of stress, leading to a separation of the ligament from the heel bone entirely. This results in a pointed fragment of bone on the ball of the foot, known as a heel spur.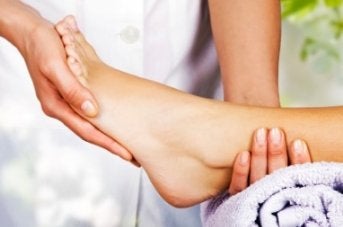 A patient at the Kansas Hospital describes her heel pain as "a thumbtack shooting straight up your heel." She was diagnosed with plantar fasciitis in both of her feet, caused by inflammation of the plantar fasciia, a band of tissue in the foot. She planned to have treatment to relieve her plantar fasciitis, which involves using an ultrasonic needle to remove diseased tendon tissue from the heel. According to Dr. Zachary Collins, the healing process thereafter will take around six weeks. Dr. Collins describes the treatment as effective in improving the foot's condition.
Anyone can wind up suffering from heel pain. For more information, contact Dr. Jon M. Sherman of Kentlands Foot & Ankle Center . Our doctor will treat your foot and ankle needs.
Causes of Heel Pain
● Heel pain is often associated with plantar fasciitis. The plantar fascia is a band of tissues that extends along the bottom of the foot. A rip or tear in this ligament can cause inflammation of the tissue.
● Achilles tendonitis is another cause of heel pain. Inflammation of the Achilles tendon will cause pain from fractures and muscle tearing. Lack of flexibility is also another symptom.
● Heel spurs are another cause of pain. When the tissues of the plantar fascia undergo a great deal of stress, it can lead to ligament separation from the heel bone, causing heel spurs.
Why Might Heel Pain Occur?
– Wearing ill-fitting shoes
– Wearing non-supportive shoes
– Weight change
– Excessive running
Treatments
Heel pain should be treated as soon as possible for immediate results. Keeping your feet in a stress free environment will help. If you suffer from Achilles tendonitis or plantar fasciitis, applying ice will reduce the swelling. Stretching before an exercise like running will help the muscles. Using all these tips will help make heel pain a thing of the past.
With the advancements in technology and greater knowledge of how muscles and joints work, physical therapists can turn things around dramatically.
If you have any questions please feel free to contact our office located in Gaithersburg, MD . We offer the newest diagnostic and treatment technologies for all your foot and ankle needs.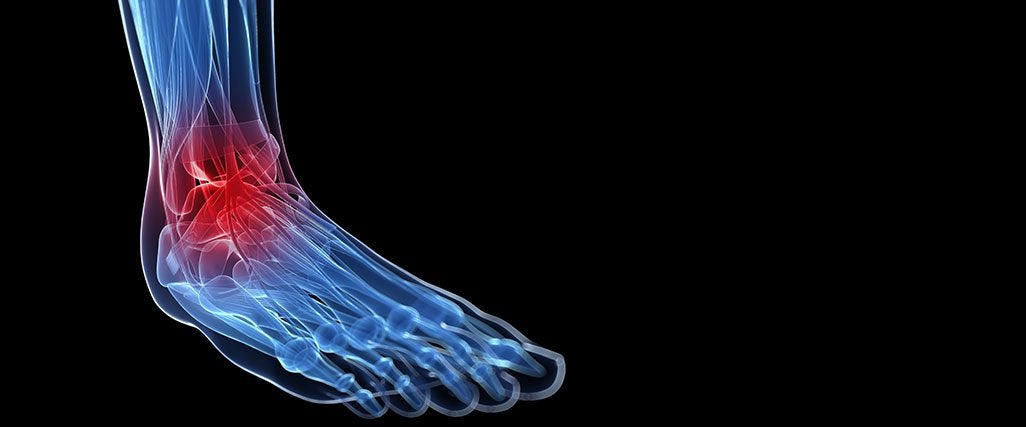 Arthritis , being one of the most common diseases affecting individuals as we age, can also commonly occur in the feet and ankles. According to pantagraph.com, "the feet are more susceptible to arthritis than other parts of the body because each foot has 33 joints that are subjected to the body's weight-bearing load." Simply put, our feet are the foundations of our body and are also the most prone to conditions such as arthritis. There are different kinds of arthritis and each type can flare up sporadically in the body, affecting the joints and causing inflammation. Treating your symptoms immediately is essential to preventing the progression of the disease.
Arthritis can be a difficult condition to live with. If you are seeking treatment,contact Dr. Jon M. Sherman of Kentlands Foot & Ankle Center . Our doctor will treat your foot and ankle needs.
Arthritic Foot Care
Arthritis is a joint disorder that involves inflammation of different joints in your body, such as in your feet. Arthritis is often caused by a degenerative joint disease and causes mild to severe pain in all affected areas. On top of this, swelling and stiffness in the affected joints can also be a common symptom of arthritis.
In many cases, wearing ill-fitting shoes can worsen the effects and pain of arthritis. Wearing shoes that have a lower heel and extra room can help your feet feel more comfortable. In cases of rheumatoid arthritis, the arch in your foot may become problematic. Buying shoes with proper arch support that contour to your feet can help immensely.
Alleviating Arthritic Pain
Exercises that stretch the foot can prevent further pain and injury and increase mobility
Most of the pain can be alleviated with anti-inflammatory drugs, heat, and topical medications
Massages can help to temporarily alleviate pain.
It is best to see your doctor for the treatment that is right for your needs and symptoms. Conditions vary, and a podiatrist can help you determine the right method of care for your feet.
If you have any questions please feel free to contact our office located in Gaithersburg, MD . We offer the newest diagnostic and treatment technologies for all your foot and ankle needs.
Read more about arthritic foot care.
During your lifetime, you will probably walk about 75,000 miles, which is quite a lot of stress to put on your feet. As you get older, the 26 bones and 30 joints in your body will lose flexibility and elasticity.Your foot's natural shock absorbers will wear down as well. Having arthritis added to this mix only makes matters worse. Your joints will become distorted and inflamed, which is why arthritic foot care needs to be something to think about every day.
When dealing with arthritis, having additional foot complications, such as bunions, hammertoes, or neuroma, can be a serious detriment. To avoid these, buy well-fitting shoes with a lower heel and good support. Arthritis causes you to lose your arch, so having shoes with good arch support is also highly recommended.
Aside from getting good arch support, the shoes need to fit comfortably and properly as well. A good place to start is by leaving a finger width between the back of the shoe and your foot to gauge proper size. It is also helpful to have a square or rounded toe box in the front to provide even more comfort. Another thing to look for is a rubber sole that can provide a cushion and absorb shock as you walk. This adds flexibility to the ball of your foot when you push off your heel to walk.
Exercise is another key aspect of arthritic foot care. Exercise not only strengthens and stretches your muscles and joints, but helps to prevent further injury and pain as well. Stretching the Achilles tendon, the tendon located in the back of your heel, will give you added mobility and reduce pain due to stress. Another thing you can do is massage your feet, kneading the ball of your foot as well as your toes from top to bottom.
Stretching the Achilles tendon is a simple exercise that you can do at home anytime. Lean against the wall with your palms flat against the surface while placing one foot forward, towards the wall, and one foot behind you. Bend your forward knee towards the wall while keeping your back knee locked straight, and make sure both your heels are completely touching the ground at all times. This will stretch your Achilles tendon and calf muscles as well. You will feel the stretch almost immediately. You can also stretch your toes in a couple ways. One involves taking a rubber band and wrapping it around both your big toes while your heels remain together. Then, pull them apart to stretch your big toe. You can also place a rubber band around all the toes of one of your feet. Then, try to separate each individual toe, stretching them all.
A final step you can take to help your arthritis is taking non-steroid, non-inflammatory drugs or topical medicines with capsaicin. Unfortunately, there is no complete way to remove all of your arthritic pain.However, following some of this advice can go a long way in staying as pain-free as possible.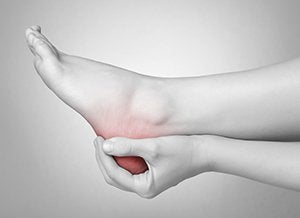 Foot problems can become more commonplace as we get older . As we age, "our feet are prone to many conditions that can cause discomfort and impact mobility." It's important for older adults to see a geriatrician to monitor their feet. Although a foot problem may not seem serious, unforeseen complications can lead to eventual disability if not diagnosed and treated. "We've learned that sometimes it's not the foot disorder but the accompanying pain that is the real problem," says Dr. Marian Hannan, Co-Director of Musculoskeletal Research Center and Senior Scientist at IFAR.
Proper foot care is something many older adults forget to consider. If you have any concerns about your feet and ankles contact Dr. Jon M. Sherman of Kentlands Foot & Ankle Center . Our doctor will treat your foot and ankle needs.
The Elderly and their Feet
As we age we start to notice many changes in our body, but the elder population may not notice them right away. Medical conditions may prevent the elderly to take notice of their foot health right away. Poor vision is a lead contributor to not taking action for the elderly.
Common Conditions
Neuropathy – can reduce feeling in the feet, and can hide many life threating medical conditions.
Reduced flexibility – prevents the ability of proper toenail trimming, and foot cleaning. If left untreated, it may lead to further medical issues.
Foot sores – amongst the older population can be serious before they are discovered. Some of the problematic conditions they may face are:
Gouging toenails affecting nearby toe
Shoes that don't fit properly
Pressure sores
Loss of circulation in legs & feet
Edema & swelling of feet and ankles
Susceptible Infections
Diabetes and poor circulation can cause general loss of sensitivity over the years, turning a simple cut into a serious issue.
If you have any questions please feel free to contact our office located in Gaithersburg, MD . We offer the newest diagnostic and treatment technologies for all your foot and ankle needs.
Read more about Elderly and Feet
While proper foot care is important for everybody, senior citizens have the tendency to be more susceptible to certain conditions. The elderly should therefore be well informed about any problems that may arise and about what they can do to properly avoid or treat them.
Some of the most common foot problems seniors are susceptible to include foot ulcers, ingrown toenails, fallen arches, and fungal nails. A foot ulcer is an open sore on the foot and can be a result of diabetes and decreased sensation in the feet. An ingrown toenail is defined as when the nail grows into the side of the toe. Fallen arches are indicated by the instep of the foot collapsing. A fungal nails is a condition that results in deformed and discolored toenails.
In order to avoid these conditions it is recommended that the feet be inspected by the patient on a regular basis. If these inspections are carried out routinely, there is a good likelihood that problems can be identified before they become severe, or can even be avoided altogether. If any abnormality is discovered, it is important that the individual consult a podiatrist for diagnosis and information on treatment options.
Proper foot hygiene is also important. Making sure that you always have clean, dry socks on can be a major deterrent to many different problems including bacterial infections, foot odor, and certain types of fungus. Wet feet are a major cause of many of these problems. If your socks get wet, it is important to change them. Walking around in wet socks may not only lead to various infections, but can irritate the skin and result in a number of various complications. Clean, dry feet are less likely to be affected by fungal and other infections.
As people age, the fat present on your feet begins to deteriorate. The protective nature of this fat keeps the feet healthy by providing a barrier between your bones and the ground. This also aids in giving the skin on the feet a certain amount of elasticity. This is one factor that causes elderly people to develop some serious foot issues. Foot moisturizers can be helpful to avoid certain problems associated with this. However, water-based moisturizers do not work as well for elderly people as they do for the young. Instead, it is more effective to use an emollient instead. An emollient is effective because it binds the water in the foot, keeping it from becoming absorbed too readily which will result in dry skin. Emollients also have a special property called occlusion, which provides a layer of oil on the skin. This layer prevents the foot from drying up and can be very effective in treating dry skin disorders. If you can keep the skin on your feet healthy, this will substantially reduce the number of foot problems you will encounter in old age.
Proper footwear is another way to keep feet healthy. Shoes that fit well and provide proper support help prevent ingrown toenails and fallen arches.
Certain medical conditions such as diabetes or poor blood circulation increase the risk for foot issues. For individuals with any of these conditions it is extremely important to conduct regular foot inspections to make sure that there are no sores or infections present.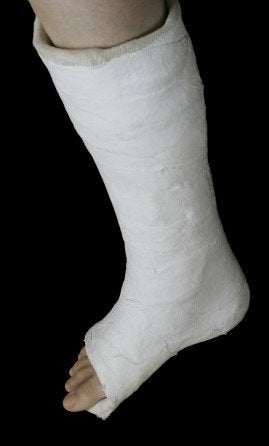 James Madison University senior Lavaedeay "Vad" Lee recalls having surgery in his left foot in October after having broken it. Plates were inserted into the foot, and Lee could not run or do any physical activity on the foot. The plates were taken out in late February after several months of recovery. Lee's injury may have prevented him from being able to be drafted into an NFL team.
Sports related foot and ankle injuries need proper treatment before players can go back to their regular routines. If you have any concerns, contact Dr. Jon M. Sherman of Kentlands Foot & Ankle Center . Our doctor will treat your foot and ankle needs.
Sport Related Foot and Ankle Injuries
Foot and ankle injuries are a common occurrence when it comes to athletes of any sport. While many athletes dismiss the initial aches and pains, the truth is that ignoring potential foot and ankle injuries can lead to serious problems. As athletes continue to place pressure and strain the area further, a mild injury can turn into something as serious as a rupture and may lead to a permanent disability. There are many factors that contribute to sports related foot and ankle injuries, which include failure to warm up properly, not providing support or wearing bad footwear. Common injuries and conditions athletes face, including:
Plantar Fasciitis
Plantar Fasciosis
Achilles Tendinitis
Achilles Tendon Rupture
Ankle Sprains
Sports-related injuries are commonly treated using the RICE method. This includes rest, applying ice to the injured area, compression and elevating the ankle. More serious sprains and injuries may require surgery, which could include arthroscopic and reconstructive surgery. Rehabilitation and therapy may also be required in order to get any recovering athlete to become fully functional again. Any unusual aches and pains an athlete sustains must be evaluated by a licensed, reputable medical professional.
If you have any questions please feel free to contact our office located in Gaithersburg, MD . We offer the newest diagnostic and treatment technologies for all your foot and ankle needs.
Read more about sports related injuries.
Foot and ankle injuries are common among people who participate in sports. Several factors contribute to this. They include failing to stretch or warm up properly, not wearing the proper type of shoe and not taping or providing other types of support for the ankle or foot. The most common foot and ankle injuries suffered by people involved in sports are plantar fasciitis, ankle sprains and Achilles tendon damage or ruptures. If not treated properly, they can lead to permanent disability.
Treating these injuries is relatively simple if they are identified and addressed early. Many athletes dismiss the initial aches and pains associated with injury as just soreness or tired muscles. Their first response is usually to try to work through it. This can lead to serious problems. Many minor injuries are made far more serious when athletes continue to put strain and pressure on them. That attitude can change a mild strain into a serious strain and a minor tear into a rupture. Athletes should have unusual aches and pains evaluated by a skilled medical professional.
Plantar fasciitis is a painful injury. It is inflammation of the plantar fascia, the thick band of tissue running from the heel to the base of the toes. If left untreated, it can lead to a degenerative disease called plantar fasciosis. There are several effective treatments for this ailment. Doctors often prescribe rest, massages, stretching, night splints, physical therapy, anti-inflammatory medication, corticosteroids or surgery, usually in that order. The most effective treatment for plantar fasciitis is orthotics, which offers foot support. Surgery is occasionally used as a last resort, but it comes with the risk of nerve damage and infection and often does not stop the pain.
The Achilles tendon is the largest tendon in the body. It connects the calf muscles to the heel bone. Running, jumping and walking all impact this tendon. Two common injuries to the Achilles tendon are tendonitis and a rupture of the tendon. Tendonitis is inflammation in the tendon often caused by an increase in the amount of stress placed on it. Non-surgical treatments include rest, ice or anti-inflammatory medication. A rupture (tear) of the Achilles tendon can be treated by placing the lower leg in a cast for several weeks or with surgery. Many physicians feel surgery is the better option because it lowers the risk of re-ruptures. Both methods require 4 to 6 months of rehabilitation.
Ankle sprains are the most common sports related foot and ankle injury. A sprain occurs when the ligament holding the ankle bones and joint stretches beyond its normal range. It can be treated non-surgically with a combination of rest, ice wrapped around the joint for 30 minutes immediately after injury, compression by a bandage and elevating the ankle above the heart for 48 hours. This combination is referred to as RICE. Severe ankle sprains in which the ligaments are torn may require reconstructive surgery followed by rehabilitation.
Archives
2017
2016
2015
2014