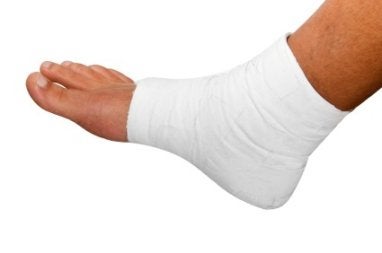 Despite dealing with a broken foot , Jared Allen of the Panthers was still able to play the Super Bowl with it. While Allen was unable to participate in the conference championships in Arizona, he was able to make an appearance during his first Super Bowl in twelve seasons in the NFL. Allen has played for the Panthers for 13 games since he was sent away in a September trade. He has also played for the Bears for a little over a season.
A broken foot requires immediate medical attention and treatment. To learn more, contact Dr. Jon M. Sherman of Kentlands Foot & Ankle Center . Our doctor will treat your foot and ankle needs.
Broken Foot Causes, Symptoms, and Treatment
A broken foot is caused by one of the bones in the foot typically breaking when bended, crushed, or stretched beyond its natural capabilities. Usually the location of the fracture indicates how the break occurred, whether it was through an object, fall, or any other type of injury.
Common Symptoms of Broken Feet:
Bruising
Pain
Redness
Swelling
Blue (foot)
Numbness
Cold
Misshapen
Cuts
Deformities
Those that suspect they have a broken foot shoot seek urgent medical attention where a medical professional could diagnose the severity.
Treatment for broken bones varies depending on the cause, severity and location. Some will require the use of splints, casts or crutches while others could even involve surgery to repair the broken bones. Personal care includes the use of ice and keeping the foot stabilized and elevated.
If you have any questions please feel free to contact our office located in Gaithersburg, MD . We offer the newest diagnostic and treatment technologies for all your foot and ankle needs.