Proper shoe fitting is one of the most common concerns people have when it comes to the health of their feet. To some this may not seem like a major issue, but the reality is that improperly fitted shoes account for a tremendous amount of injuries to the foot. Because our feet, our posture, and our gait directly affect the bio-mechanics and the overall structure of our entire body, pains and discomforts felt elsewhere within the body can frequently be attributed to improperly fitted footwear. Here are a few factors to consider, which will help you select the proper footwear when shopping.
Do not purchase shoes with the expectation that they will stretch to accommodate the size of your feet. You are looking for shoes that fit correctly right away. If the shoes you purchase are too large and are slipping in the area of the heel while you walk, do not purchase them. Do not look favorably upon shoes that slip with the intention of wearing thicker socks to compensate for the slippage. Make certain that in the widest portion of the shoes, the ball of your foot, fits comfortably in the shoe.
It may be difficult to focus on these things with all the distractions of shopping, or tempting to ignore them because you badly want an uncomfortable shoe. However, if you cannot wear shoes because they hurt too much to use, your money and time will be wasted. When you get your new shoes home, put them on and walk around on a carpeted surface to see ensure your shoe's fit comfortably with normal activity.
With 33 joints, 26 bones, and over 100 ligaments, the potential for damage to the sensitive components within the foot are greater than many people realize. Finding a properly fitting shoe is the single most important factor you can do to help prevent injury and maintain optimal foot health. Adults tend to forget the fact that our feet continue to change as we grow older. So, even though they may no longer experience growth spurts associated with youth, their feet still change shape as they mature.
If you already have problems with your feet, wearing improperly fitted shoes can potentially exacerbate those problems. Fortunately, it does not require a tremendous amount of effort to find shoes that fit correctly. When shopping for shoes, keep in mind that improperly fitted shoes can not only cause a whole host of disorders and problems to occur within the feet themselves—they can affect the entire bio-mechanical structure of the body. Your posture and your stride are based on your feet, so your footwear can have a tremendous impact on the legs, back, and rest of your body. Finding the proper shoe fitting is essential to keep your feet and body healthly.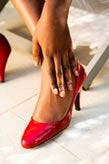 Melissa Wescott has a shoe size that's four sizes larger than the average size of 9. She opened her business, Big On Shoes, to help create and customize footwear for clientele specifically like her who have specific shoe needs. Look for a local organization that can provide the right shoe size for you, especially if you find that many popular outlets do not offer your ideal shape.
Finding a proper fitting shoe is important in reducing injuries and preventing foot problems. For more information contact Dr. Jon M. Sherman of Kentlands Foot & Ankle Center . Our doctor will treat your foot and ankle needs.
Proper Shoe Fitting
A common concern when it comes to foot health, having properly fitted shoes can help prevent injuries to the foot. Out feet affect our posture and gait, which in turn affects the biomechanics and overall bodily structure. With 33 joints, 26 bones, and over 100 ligaments, the potential for serious injury is much greater than one realizes. Although the feet cease growth in adulthood, they still change shape as they mature. Here are some factors to consider when it comes to investing in properly fitting shoes:
Be sure the shoes fit correctly right away
Ensure the ball of your foot fits comfortably in the widest portion of the shoes
Even though they may look fashionable, improperly fitting shoes can either create adverse conditions or exacerbate existing ones you may already have
Keeping in mind how shoes fit the biomechanics of your body, keeping properly fit shoes is vitally important. Fortunately, it is not difficult to acquire footwear that fits correctly. Be sure to wear shoes that support the overall structure of your body. Do your feet a favor and invest in several pairs of well-fitted shoes today.
If you have any questions please feel free to contact our office located in Gaithersburg, MD . We offer the newest diagnostic and treatment technologies for all your foot and ankle needs.
Read more about proper shoe fitting.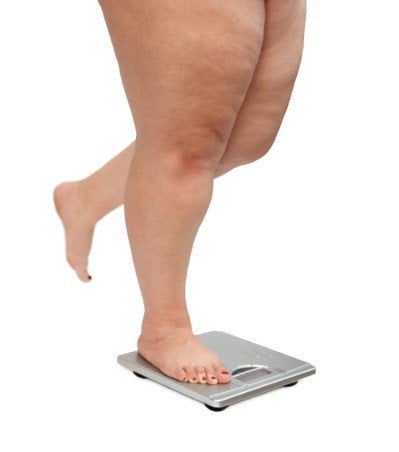 Obesity is a common problem among Americans, with obesity rates in adults climbing as much as 38 percent in 2013 to 2014, according to lead researcher Cynthia Ogden of the CDC's National Center for Health Statistics. If obesity is not treated, this can lead to chronic diseases such as diabetes and heart disease. Obesity is defined by an adult's body mass index (BMI), which can be calculated by body fat, height, and weight. Those who have BMIs of 30 or more are considered obese, and obesity rates can vary by sex, age, and race.
Any additional problems in the feet of those with obesity can be detrimental to foot health. To learn more, consult with Dr. Jon M. Sherman of Kentlands Foot & Ankle Center . Our doctor will provide you with quality foot and ankle information and treatment.
Obesity and your Feet
Since your feet are what support your entire weight when standing, any additional weight can result in pain and swelling. Being overweight is one of the main contributors to foot complications.
Problems & Complications
Extra Weight – Even putting on just a few extra pounds could create serious complications for your feet. As your weight increases, your balance and body will shift, creating new stresses on your feet. This uneven weight distribution can cause pain, even while doing the simplest tasks, such as walking.
Diabetes – People who are overweight are at serious risk of developing type-2 diabetes, which has a drastic impact on the health of your feet. As you get older, your diabetes might worsen, which could lead to loss of feeling in your feet, sores, and bruises. You could also become more prone to various infections.
Solutions
Footwear – Specially made footwear that supports your joints, arches, and ankles, and allows room for good circulation is a great option to mitigate pressure and pain. A podiatrist will help you decide what works best for your specific needs.
Exercise – Exercise will help alleviate the pain and give your feet the strength it needs to support your body. Exercise also increases blood flow to your feet, allowing them to remain healthy and strong.
Most importantly, seek the help of a podiatrist for foot care if something is wrong or doesn't seem to be working. A podiatrist will help you with any questions or information needed.
If you have any questions please feel free to contact our office located in Gaithersburg, MD . We offer the newest diagnostic and treatment technologies for all your foot and ankle needs.
Read more about obesity and the feet.
Maybe you have gained a few extra pounds over the past couple of years. It comes on slowly and you are not always aware of it until your feet start hurting at the end of the day. After all, they carry the weight of your whole body. Experiencing foot pain and swelling is one of the biggest side effects of being overweight.
Many problems that occur in the feet are directly related to carrying even a small amount of extra weight. If you are overweight, the body may try to compensate by changing the way it moves. You may lean forward a bit and put extra weight on the wrong part of the foot. Your feet were designed to carry a normal amount of body weight and any extra will put undue stress on them.
Many people who are overweight as adults develop type 2 diabetes and it is often the cause of leg and foot pain. This is very serious and often older people who do not control their condition may lose all feeling in their legs and feet. It is also possible to develop small sores on the feet, and when you have diabetes, these do not always heal properly which can lead to serious infection.
The extra pressure and stress placed on muscles, joints, and tendons in the feet by extra body weight can also trigger plantar fasciitis. Plantar fasciitis is an inflammation of the tissue along the bottom of the foot, and causes pain and stiffness when walking and climbing stairs. Pain caused by plantar fasciitis can be relieved by foot stretches and orthotics inserted into the shoe.
Foot problems triggered by excess body weight may be treated by special attention to footwear. Shoes that properly support the foot – especially the arch and ankle – and allow for good circulation are very important. A podiatrist can help you decide what kind of shoe is best for your feet. Orthotics – special inserts that can be inserted into shoes – can absorb shock, support the arches, and keep the feet properly aligned. These can be found in shoe stores or may be fitted by a podiatrist.
It may also be time to consider taking off a few pounds to prevent diabetes and other life threatening diseases. Your feet will certainly thank you for it and you will feel better in a short amount of time. A water aerobics class at a local gym is a way to get needed exercise without putting any stress on the feet or ankles. Yoga is also an activity that is beneficial both to your feet and your entire body. Don't risk losing your freedom by ignoring foot pain. If you take care of your feet, you can keep your feet and your entire body feeling great.
Poor blood circulation in the feet and legs is often caused by peripheral artery disease (PAD), which is usually the result of a build up of plaque in the arteries. Plaque build up, or atherosclerosis, can be the result of excess calcium and cholesterol in the bloodstream, which restricts how much blood can flow through arteries. Reduced blood flow to a certain area of the body severely limits the amount of oxygen and nutrients that part of the body receives, causing degeneration in the muscles and other tissues. Sometimes, poor blood circulation in the feet and legs can be caused by other conditions, such as damage to or inflammation of blood vessels, known as vasculitis.
The lack of oxygen and nutrients caused by poor blood circulation can restrict muscle growth and development, as well as cause muscle pain and cramps, weakness, and stiffness. Other common symptoms include numbness in the legs and feet, skin discoloration in the affected limbs, slower nail and hair growth, and erectile dysfunction in men. In more severe cases of PAD, pain can be present even when a person isn't exercising, and may range from mildly uncomfortable to completely debilitating.
Poor blood circulation in the feet and legs is more common in those who are overweight or obese, have diabetes, high blood pressure, high cholesterol, who smoke, or who have a family history of PAD or related conditions (heart attack, stroke, etc.). Diabetes and smoking place a person at greatest risk for developing poor blood circulation, although advanced age (over 50) can also increase risk.
If you are experiencing poor blood circulation in the feet and legs caused by PAD, it is important to make changes to your lifestyle in order to reduce your risk of experiencing a heart attack or stroke caused by this condition. If you smoke, quit completely — this will increase the amount of oxygen in your bloodstream. Exercising and reducing the saturated fats in your diet (which come from fatty meats, fried foods, whole milk, etc.) can make a difference in improving blood circulation in feet. It is also important to avoid developing influenza and to carefully control your blood sugar if you have diabetes.
Your doctor may recommend combining lifestyle changes with a prescription medication regimen to improve blood circulation. The most commonly-used medications for PAD are called statins and work by blocking the amount of enzymes in your body that produce cholesterol. They are known by the brand names Zocor, Lipitor, Crestor, and others.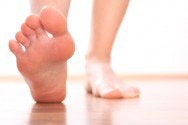 While cold feet are often known as poor blood circulation, the symptom may also be confused for other things. Some say cold feet can actually be signs for peripheral neuropathy, when the nerves have trouble transmitting impulses to and from the brain. Pain in the feet is more commonly known as poor blood circulation. In any case, both problems need immediate attention for relief.
Poor circulation is a serious condition and needs immediate medical attention. To learn more, consult with Dr. Jon M. Sherman of Kentlands Foot & Ankle Center . Our doctor will provide you with quality foot and ankle information and treatment.
Poor Circulation in the Feet
Poor blood circulation in the feet and legs is caused by peripheral artery disease (PAD), which is the result of a buildup of plaque in the arteries.
Plaque buildup or atherosclerosis results from excess calcium and cholesterol in the bloodstream. It usually restricts the amount of blood which can flow through the arteries. Poor blood circulation in the feet and legs are sometimes caused by inflammation in the blood vessels, known as vasculitis.
Causes
Lack of oxygen and oxygen from poor blood circulation restricts muscle growth and development.
It can also cause:
-muscle pain -numbness in legs
-cramps -skin discoloration
-weakness -slower nail & hair growth
-stiffness -erectile dysfunction
Those who have diabetes and or smoke are at greatest risk for poor circulation, or who are over 50.
If you have poor circulation in the feet and legs it may be caused by PAD, and is important to make changes to your lifestyle in order to reduce risk of getting a heart attack or stroke. Exercise and maintaining a healthy lifestyle will dramatically improve conditions.
As always see a doctor as they will help try and fit a regime that suits you. A doctor will also prescribe you medication which will help for PAD.
If you have any questions please feel free to contact our office located in Gaithersburg, MD . We offer the newest diagnostic and treatment technologies for all your foot and ankle needs.
Read more about poor circulation in the feet.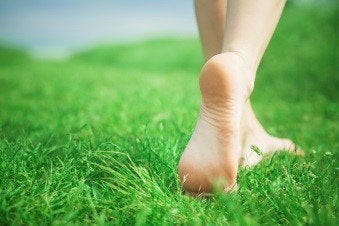 Many patients are under the impression that a majority of foot ailments such as bunions, plantar fasciitis, hammertoes, and foot pain can only be treated with surgery. Foot experts agree, however, that most foot problems can be treated with non-surgical procedures such as shockwave therapy , ultrasound-guided injections, insoles, or physical therapy. Orthopaedic surgeon Norman Turner stated, "I think people come in wanting surgery because they want a quick fix and want to be back to normal."
Shockwave therapy is a treatment commonly used to treat various injuries and conditions, particularly plantar fasciitis in the feet. To learn more, consult with Dr. Jon M. Sherman of Kentlands Foot & Ankle Center . Our doctor will provide you with quality foot and ankle information and treatment.
Shockwave Therapy
Shockwave therapy is a new treatment option designed to treat bone conditions such as tennis elbow, shoulder pain, and others. Shockwave therapy uses high intensity sound waves that are directed to the affected tissues of the body with pinpoint accuracy. The effects are very beneficial, leading to a production of collagen fibers, eliminating inflammation.
Who Benefits from Shockwave?
Shockwave is recommended for patients suffering from heel pain and associated problems. Heel pain is a common condition which can be caused by obesity, overexertion, and spending a substantial amount of time on hard floors with your feet exposed and unsupported.
Fast and Easy
The therapy is actually a simple process that can leave patients feeling better the very next day. Shockwave therapy is not as dramatic as it sounds. It enables more blood flow to effected areas, attacking the source of the problem so treatment lasts for a long time.
Treatment & Recovery Time
Shockwave treatment will enable your feet to recover quickly. This is especially important since surgery is not required. It is cost effective and does not require the use of anesthesia. This treatment is a better option to surgery, since it is proven safe.
If you have any questions please feel free to contact our office located in Gaithersburg, MD . We offer the newest diagnostic and treatment technologies for all your foot and ankle needs.
Read more about Shockwave Therapy
Shockwave therapy is a treatment option that helps to treat plantar fascia, which is a type of heel and foot inflammation that causes pain to the heel area. This type of injury is often caused by overworking and overusing the feet, and normally happens to people that exercise often such as runners, athletes, obese and overweight individuals, and individuals whose profession requires them to stand for long periods of time.
Since heel pain can be caused by a number of problems including poorly fitting shoes, exercise routines, work hazards, and many more, most plantar fascia treatments include very conservative techniques. Simple things like new shoes, taking ibuprofen, doing heel and foot exercises, and resting your feet can treat the problem. However, for the worst cases, using shockwave therapy is often the best treatment option.
For patients that have tried conventional treatment options, and failed at them, and who have been having heel pain for over six months, Shockwave treatment is often the next option. The concept behind this treatment is simple; shockwaves are generated from a device that delivers shockwaves to the outside of the patients body, and the shockwaves will cause the body's repair mechanisms to work more efficiently and effectively, and in the end, start repairing the damage done to the heel area.
The goal of shockwave therapy is to eliminate the pain in the heel area, and this should happen because shockwaves trigger the body's natural repair mechanisms. Basically, this therapy speeds up normal tissue healing in the body, and will also lead to a reduction in pain for the patient by working the pain transmission nerves located in the heel area.
The reason this treatment is gaining popularity is because it is less invasive than surgery, and eliminates the risk factors associated with surgery, such as anesthetic usage. Since this technique also works by helping the body to improve using natural healing techniques, the recovery time should be shorter than surgical processes.
This does not mean that there are not some discomfort issues that can arise out of this treatment for patients. Short term issues normally include skin bruising, minor pain during and after treatment, swelling of the heel, and discolored tissue. These side effects of shockwave therapy should be gone in a few days, giving the patient a fast recovery time which makes it easy to return to the routines of their daily life.
Like most types of treatments, surgeries, and medications, there are certain people that should not have shockwave therapy procedures performed on them. Potential patients with heart conditions and people with pacemakers should not be considered for this technique. People on certain types of medications, usually medications affecting blood clotting, would also be ineligible for this treatment option. And lastly, children and pregnant women should avoid this as well.
Overall, shockwave therapy could be a great option for heel pain because it is less invasive than surgery, helps to trigger the natural healing mechanisms of the body, and should be considered by people who have had long bouts of heel pain and have tried conventional treatment options that failed.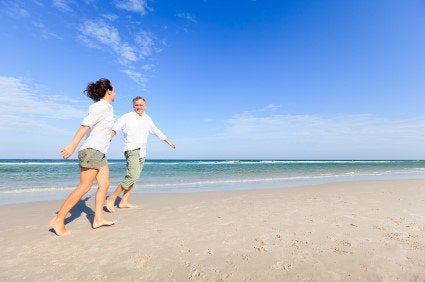 The 'Stay Strong, Stay Steady' Manchester campaign set off in October to raise awareness in both the young and the old of actions that can prevent falls in the elderly. A third of people aged 65 and older are affected by falls, and they are the largest cause of accidental death for older people. Dr. Emma Stanmore from the University of Manchester shared, "With some simple methods such as helping more older people to undertake regular strength and balance exercises, safety checking their homes, or getting an eyesight and medication check, over a million falls could be prevented each year."
Proper foot care is something many older adults forget to consider. For more information, consult with Dr. Jon M. Sherman of Kentlands Foot and Ankle Center . Our doctor will assist you with all of your podiatric concerns.
The Elderly and their Feet
As we age we start to notice many changes in our body, but the elder population may not notice them right away. Medical conditions may prevent the elderly to take notice of their foot health right away. Poor vision is a lead contributor to not taking action for the elderly.
Common Conditions
Neuropathy – can reduce feeling in the feet, and can hide many life threating medical conditions.
Reduced flexibility – prevents the ability of proper toenail trimming, and foot cleaning. If left untreated, it may lead to further medical issues.
Foot sores – amongst the older population can be serious before they are discovered. Some of the problematic conditions they may face are:
Gouging toenails affecting nearby toe
Shoes that don't fit properly
Pressure sores
Loss of circulation in legs & feet
Edema & swelling of feet and ankles
Susceptible Infections
Diabetes and poor circulation can cause general loss of sensitivity over the years, turning a simple cut into a serious issue.
If you have any questions please feel free to contact our office located in Gaithersburg, MD . We offer the newest diagnostic tools and technology to treat your foot and ankle needs.
Read more about Elderly and Feet
While proper foot care is important for everybody, senior citizens have the tendency to be more susceptible to certain conditions and should therefore be well informed about problems that may arise and what they can do to properly avoid or treat them.
Some of the most common problems are foot ulcers, ingrown toenails, fallen arches, and fungal infection. A foot ulcer is an open sore on the foot and can be a result of decreased sensation in the feet. An ingrown toenail is defined as when the nail grows into the side of the toe. Fallen arches are indicated by the instep of the foot collapsing. A fungal infection is a condition that results in deformed and discolored toenails.
In order to avoid these conditions it is recommended that the feet be inspected on a regular basis. If these inspections are carried out routinely, there is a good likelihood that problems can be identified before they become severe, or can even be avoided altogether. If any abnormality is discovered, it is important that you consult a doctor for diagnosis and information on treatment options.
Proper foot hygiene is also important. Making sure that you always have clean, dry socks on can be a major deterrent to many different problems including bacterial infections, foot odor, and certain types of fungus. Wet feet are a major cause of many of these problems. If your socks get wet, it is important to change them. Walking around in wet socks may not only lead to various infections, but can irritate the skin and result in a number of various complications. Clean, dry feet are less likely to be affected by fungal and other infections. If you can keep the skin on your feet healthy, this will substantially reduce the number of foot problems you will encounter in old age.
Proper footwear is another way to keep feet healthy. Shoes that fit well and provide proper support help prevent ingrown toenails and fallen arches.
Certain medical conditions such as diabetes or poor blood circulation increase the risk for foot issues. For individuals with any of these conditions it is extremely important to conduct regular foot inspections to make sure that there are no sores or infections present.
Archives
2017
2016
2015
2014