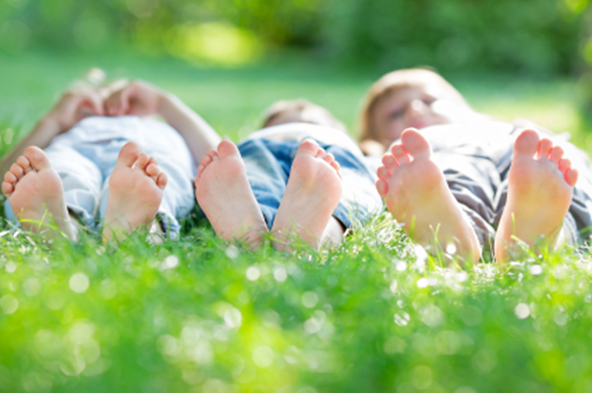 Children all around the world grow out of their shoes so quickly that many parents, especially, in third world countries, cannot afford to buy their children shoes. The Shoe That Grows , designed by Kenton Lee, was created to combat this problem by allowing the shoe to expand up to five sizes and by lasting up to five years. Lee was inspired when he went on a trip to Kenya and saw many children running around barefoot, making them especially susceptible to diseases and infections. The leather and rubber materials make the shoes especially durable and come in size small (for children grades kindergarten to fourth grade) and size large (grades fifth to ninth).
Having shoes for children is essential in allowing them to grow properly and keeping them disease free. If you have any concerns contact Dr. Jon M. Sherman of Kentlands Foot and Ankle Center . Our doctor will treat your foot and ankle needs.
Keeping Children's Feet Healthy
Having healthy feet in childhood can help prevent medical problems later in life, namely in the back and legs. As children grow, their feet require different types of care from birth to school-age.
Although babies do not walk yet, it is still very important to take care of their feet.
Avoid putting tight shoes or socks on his or her feet
Allow the baby to stretch and kick his or her feet to feel comfortable
As a toddler, kids are now on the move and begin to develop differently. At this age toddlers are getting a feel for walking, so don't be alarmed if your toddler is unsteady or 'walks funny'. Be sure the child wears comfortable and protective shoes so that they can grow into their feet properly.
As your child gets older, it is important to teach them how to take care of their feet
Show them proper hygiene to prevent infections such as fungus
Be watchful of any pain or injury
Have all injuries checked by a doctor as soon as possible
Comfortable, protective shoes should always be worn, especially at play
Children of all ages are constantly developing and growing, and as a parent you want to make sure that nothing is hindering their maturation.
If you have any concerns feel free contact our office located in Gaithersburg, MD . We offer the newest diagnostic tools and technology to treat your foot and ankle needs.
Read more about keeping children's feet healthy.